Are you ready to update your iOS and iPadOS? Well, you'll have to wait just a little while longer. At the end of June, Apple seeded the beta of the iOS and , allowing public beta testers to download and test the newest updates. In order to qualify to test out the new iOS and iPadOS 15 update, public beta testers have to sign up for Apple's beta testing program. Once they are approved, they can download the update over the air. They also have to install the proper certificate that comes from the Public Beta website.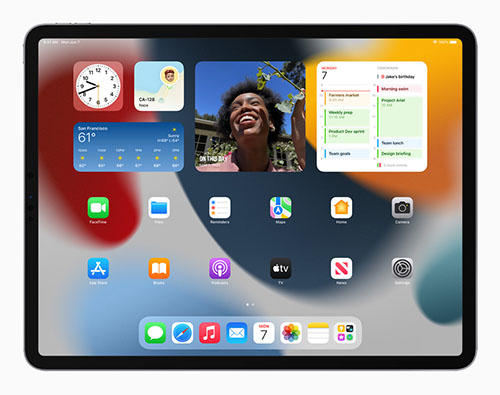 The new iOS 15 will add some new features for Apple products. There will be new features for FaceTime. One of the new features is that FaceTime will support SharePlay. SharePlay is used for screen sharing with friends, listening to music, and watching TV. There is a feature called Share with You which keeps tracks of website links, songs, and pictures sent to you by your friends. You know, instead of you having to scroll through all your text messages until you find the link.
iOS 15 also has tools that help reduce distractions. Everyone is so busy nowadays, but there are more distractions out there than ever before. Focus is a feature that can help this issue that many face. It can shut off notifications while you are trying to complete a task. There is also a feature that stops you from receiving notifications all day while instead giving a summary.

Another feature of the new iOS and iPadOS 15 update is on Safari. There is a newly redesigned look with a compact tab bar. This bar is located at the bottom of the screen. Tab Groups makes it possible for users to save open tabs for later use. For users who have multiple tabs open on their browsers at all times, this can be a helpful way to streamline the look of the tabs. Maps is another updated feature. Now on maps, there is much more detail on roads and also an AR-based walking feature. Maps also has a feature that allows for a globe view as well as a 3D view.

Next up for updates is the Wallet app. Now the Wallet app allows more different kinds of keys. It also supports IDs. Photos will now have updates to Memories available.
There will also be a new Live Text feature. This feature will use on-device intelligence in order to be able to recognize the text in an image. It will make it possible for text in images to be copyable and searchable. This is a feature that can make a huge difference for when you are looking for a picture that has words on it!
These are just a few of the features available for Beta testers to try out on the new update. Soon, Apple will be rolling out these features for the general public. Which of these features sound like ones you'd like to get your hands on?