Which MacBook to Choose if You're a Student
If you're a student, choosing a MacBook for your needs might be a little tricky. Should you get a 12in MacBook, a MacBook Pro, or a MacBook Air? Let's examine each of these options to figure out what is best for what you need.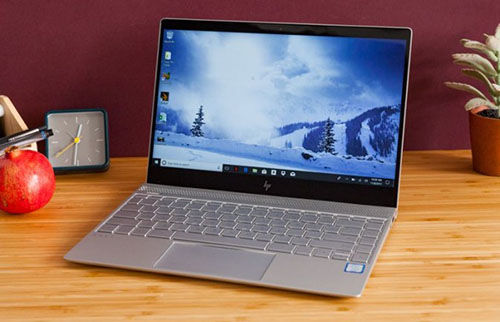 MacBook Pro
If price is no object, you might want to consider the MacBook Pro. This is a top of the line computer from Apple that offers the most power for your money. The MacBook Pro has the 13-inch non-Touch Bar version or the 15-inch Touch Bar version. Since this article is for students at university who are most likely on a budget, we will focus on the 13-inch Pro.
You can save yourself some money if you get the 13-inch version as it's a smaller size and does not have the popular Touch Bar. This size is more likely to be in line with the budget of a student, and students can do without the Touch Bar to save money. The non-Touch Bar Pro model uses an Intel 7th gen Kaby Lake dual-core i5 processor. You can get either 128 GB or 256 GB of storage, but of course, more storage will cost you more. It also has two Thunderbolt 3 ports.
MacBook Air
The MacBook Air is a fantastic computer for students because not only is it less pricey than other models of Macs, but it is also super portable. The MacBook Air received its much-deserved update in 2018, so models that came after this update are a better value than previous models. The MacBook Air doesn't have the USB-A ports that some like, but there are two USB-C ports and a headphone jack. The keyboard is the third-gen butterfly keyboard that is standard on MacBooks now.
The MacBook Air has a 13-inch screen and 1.6GHz Intel Core i5 chip. This is more than enough to take care of the needs of the average student. The MacBook Air is slower than a MacBook pro, but at a significant price savings, it is probably not enough of problem for most students to be put off by it.

12in MacBook
Another option in the MacBook range is the 12in MacBook. This is a thin MacBook that's even smaller than the MacBook Air. The design makes it perfect for college students. It's more expensive than the MacBook Air, which is surprising because the processor is weaker. The base model has a 1.2GHz Intel Core m3 processor with 8 GB of RAM
Conclusion: Which Mac should you get for university?
There are a few good options to consider when you are getting a Mac for university. One thing is important about your choice- it should get you through university without any hitches. Unless you are a student who is going to do some heavy-duty professional video editing, you can probably save yourself the money of a MacBook Pro. Also, the Mac Pro hasn't been updated in a little while and it's always more fun to have a more updated Mac.
If you're heading to university, the MacBook Air is a perfect choice. It's a good value for the entry level model and it's just great all around. It's portable so you don't have to worry about a heavy, cumbersome device getting in your way. You can carry it with you to and from classes and it will handle your needs. Plus, it has plenty of processing power in a small package. You can't really go wrong with at MacBook Air. This should be the number one choice MacBook for students at university.