Macs and iMacs are a popular choice for laptops and computers because of their iconic and versatile designs and easy-to-use manual. The only reason for not buying an iMac may be the high prices.
While iMacs are the most stunning desktop computers you can find, they are also the most steeply-priced, with the cheapest one at $1000; they can cost over $10,000 any given day. So, how to buy an iMac at more affordable rates. Well, you can buy it from Apple Certified Refurbished Store as "tech.trade" is.
Buy Refurbished iMac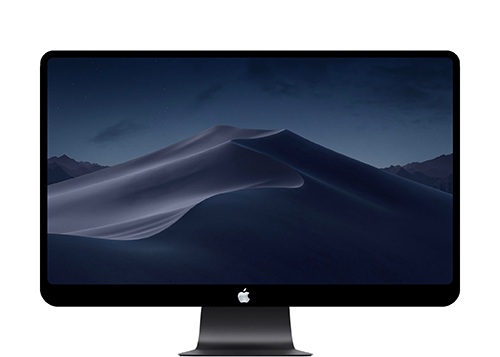 Meaning of the Term Refurbished
The term 'refurbished' applies to any product returned to the manufacturer or retailer for many reasons. For Mac products, it means that it was exchanged for an advanced model or replaced because of an issue the previous owner was not comfortable with.
Buying a refurbished iMac is different from investing in a resold or used one. When buying a used iMac, you don't know what you are getting unless all your money is wasted on discovering the issues that entail.
Refurbished is not the same as brand new, but it differs from the used/sold one. A refurbished iMac is also a pre-used one, but any defective components are replaced, and the product is inspected to ensure that it works before being repackaged for resale.
When you buy one of refurbished iMacs from tech.trade, you may save at-least 15% of the actual cost.
What's the Difference between Refurbished vs. New?
Refurbished iMacs are not dysfunctional. The word "refurbished" carries a bit of a negative connotation, but it doesn't mean anything different from a new iMac.
Refurbished Apple products are assigned a new serial number once they have passed the functionality testing. The refurbished iMacs are cleaned and inspected for any physical damage, and defective parts are replaced. They are updated to the latest available operating system and repackaged with new manuals, cables, and boxes. These iMacs go through Finished Goods testing twice, so they're more reliable. The process is the same for all other Apple products, including iPads and iPods.
What to Check When Buying a Used iMac?
You can now consider buying a refurbished Mac or iMac, now that you know they are similar to new ones but less expensive. If you are wondering what to check, there is nothing much as all the machines are reliable.
Apple Refurbished Store should be your prime stop as it allows you to buy directly from Apple. Visit apple.com/shop/refurbished and browse the current inventory they have. If you don't see what you're looking for but aren't in a rush, keep checking in for better offers.
When you buy an iMac from tech.trade, every process, including the checkout, is the same. You can even combine your new and refurbished Apple products at the same time. The only drawback of refurbished iMacs is that you cannot return them to a local Apple Store but must instead ship them out.
Other Places to Buy Refurbished iMacs
If you don't see what you're looking for in the Apple Refurbished Store, don't worry — there are other options too. Big retailers like Best Buy and Amazon often offer their own refurbished deals regularly.
Another possibility is to search for authorized Apple resellers in your area. Some of them may not have updated websites, but you may land up with a great deal because of their low profile that you may not find anywhere else.
In case you are unable to find a refurbished iMac model with your preferred configurations, you may have to consider buying a used iMac, but it is a risky move. A pre-used iMac can never compare a refurbished one, especially one from the Apple Refurbished Store that may come with authentic accreditations that include:
a standard one-year warranty
90 days of free technical support (available for all Apple devices)
14 days Return Policy