If you are an Apple product user, you've probably heard about iCloud. If you haven't tapped into these amazing resources yet, read on. We'll give you a quick run-down on iCloud, and all beginners will be pros in no time.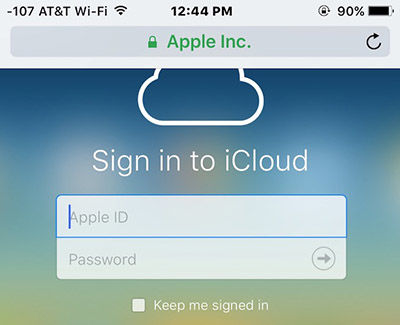 iCloud features
One of the best feelings ever is getting a new tech goody from Apple. And when you get it, it always seems like you'll never run out of storage. However, like most people, you'll likely discover that you can easily fill up the internal storage on your device. That is where iCloud comes in.
What can you do with iCloud? Good question. iCloud is available for Apple devices and is similar to Dropbox and Google Drive. It's a collection of different services which include iCloud Photo library, Find My iPhone, and iTunes. Apple has some services that are free, and some are also paid subscriptions. Using cloud services is a quick, easy way to make sure your files are saved without eating up all the storage on your device.
Another great thing about using iCloud is if something happens to your device, you don't have to worry about losing precious photos, videos, and other files. Life happens. If you drop your Apple device and it smashes into a million pieces, you could lose many years' worth of valuable files. If your files are backed up safely to iCloud, it gives you peace of mind.
iCloud Drive
iCloud Drive is your basic file hosting service. You can use this for iOS devices and Windows computers. With this activated you can store music, photos, videos, and any documents you may have. Your files will be accessible across devices as long as you use the same Apple ID.
iCloud Backup
iCloud Backup is a service that is pretty much standard with Apple devices. As soon as you turn on a new Apple product, you have to make a user ID. It's that user ID that connects you to your free iCloud storage. Your devices connected to your Apple user ID automatically back up to iCloud, but you can also do it manually if you want. Go to the iCloud option and select Backup. Then, click Back Up Now to complete the process.
iCloud Photo Library
If your Apple device runs OS X Yosemite and iOS 8.1 or higher, your device can run this feature. If not, you can use the web app to store your photos. The new iCloud Photo library will permanently store your pictures for you, so you don't ever have to worry about losing them again. If you've ever lost photos on a phone, you know that it's devastating. iCloud is a game changer, too, for people who take a lot of pictures and videos. Photos and videos require a lot of storage space to remain on your device. Having them backed up to your iCloud library frees you to delete them off of your device, knowing that they are ready for you in the cloud.
Find My iPhone and Find My Friends
This feature is one that is super useful if you lose your Apple device. It will allow you to wipe all of your data and reset your device to factory settings if you lose your device or if it's stolen. Another helpful feature that can provide peace of mind in this app, is that it provides tracking for you. You can share your location with your family and friends. If you're a parent and your child has this on their phone, it can provide you some extra peace of mind.
iCloud storage comes with 5GB of storage for all Apple ID accounts. 5 GB is a great start, but if you need more you can always buy more. Apple offers packages of 50 GB all the way up to 2 TB! And the good news is that all your devices can share one iCloud account if you use the same Apple ID to log into them. That means you can log into iCloud on your iPad and access the same pictures as you have on your iPhone. As soon as you have a stable Wi-Fi source, your data is backed up to the iCloud automatically. You don't have to worry about it!