You may be able to install Monterey on your Mac, but you will hit some issues - the first being that Software Update won't let you do so. Installing Monterey on an older Mac is possible, but you need the OpenCore Legacy Patcher. The download and instructions can be found here.
Boot camp assistant might not work after the update and other elements you are used to may also fail so be careful.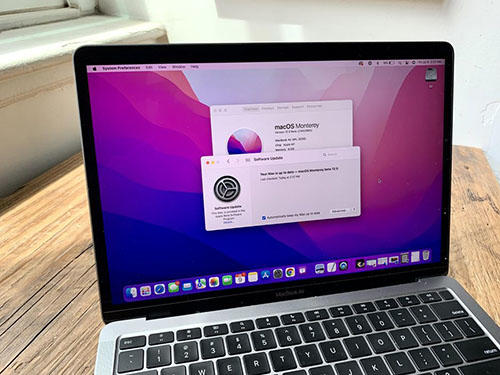 It is important to note that not all Macs will be compatible with the Monterey patcher. Before installing this software on an older model, make sure you check for compatibility here and remove any doubts before proceeding
To update your Mac to a new version of macOS, follow these instructions.
Back up your MacBook this is a must!
To install macOS on your iMac or MacBook you will need to download and extract the installation files from a compatible computer. The process can take up 12GB of space so plan ahead
To load these installation files onto a USB stick and prepare the device for installing macOS Monterey. You'll find it in Applications > MacOS.
Next, you need to find the patcher software that will fool the macOS installation files into thinking your Mac is compatible. There's an updated version available here Click on Code and DownloadZip buttons for more information about it.
After extracting the archive from your download you will find the file OpenCore-Patcher.app
Run the core patcher app
Select Build OpenCore
When in Build OpenCore the process will build and then you will return to the main menu.
Next step is to choose Install OpenCore to USB/internal drive from the options. We advise installing on a FAT32 drive.
Now reboot your MacBook while holding down the Option (Alt) key.
When the MacBook starts up there will be a black screen with a few drive selections. Select EFI Boot.
This will install OpenCore. Next you need to select Install macOS, you should see the option Install macOS Big Sur in the OpenCore Picker.
Now install Mac O/S Monterey.
(Tech.Trade advise that this install should only be attempted by experienced Mac users. Tech.Trade arent liable for any data loss following these instructions and are followed at users own risk).