The MacBook Pro is Apple's top laptop, and they are making it bigger and better than ever before. They have just released a 16-inch MacBook Pro that is up to 80% faster with an amazing new keyboard and a full set of amazing features. Let's dig right into some of these.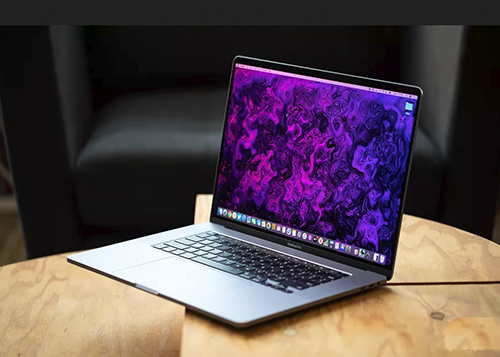 Apple just recently unveiled a new 16-inch MacBook Pro. It's designed for those who need an amazing computer for working. It's especially good for creative types- music producers, photographers, and the like. The brilliant 16-inch display makes it easy for those who need to be able to see their screen with crisp colors for their work in photography or another type of visual art. The 8-core processors and amazing graphics make this the most powerful MacBook to date.
One of the best design elements about this device is a redesigned keyboard. Gone is the Butterfly keyboard that caused so many major issues. The new keyboard features the best typing experience ever through the satisfying key feel- which was missing from the Butterfly design keyboards.
Other features of the new MacBook Pro are the 64GB of memory and 8GB of VRAM. These features alone are impressive, but coupled with the six-speaker sound system, you will likely be blown away by this new offering from Apple. There is also a Touch Bar and Touch ID, which is fairly standard in MacBook Pro products.
Tom Boger, who is the senior director of Mac and iPad Product Marketing, believes that the design came from listening to customers. Customers always want more, so Apple created the MacBook Pro to have the fastest performance, biggest and longest lasting battery, and a huge display. He is satisfied that they met these demands, creating the "world's best pro notebook."
Let's talk more about that amazing screen, shall we? Measuring in at a whopping 16 inches, the screen on the MacBook Pro is the largest Retina notebook display ever. The resolution is a blistering 3072x1920. All of this means that the user can expect a completely immersive viewing experience whether the laptop is being used for work or play. And one more neat factoid about this device: each display is calibrated individually in the factory to ensure accurate gamma, primary colors, and white point. If you're looking for a new laptop with an amazing display, this is the one you want.
One of the most important considerations for most laptop users is how much time they can get out of their device before it starts to overheat. Fortunately, the new MacBook Pro has an advanced thermal design which allows the device to withstand some impressive workloads. That means that users can enjoy using their laptops for a longer amount of time.
The memory is impressive with this new MacBook Pro as well. Due to the processors, this MacBook is faster than ever before. The processors deliver up to 2.1 times faster than previous MacBook Pros. This means that there will be no slowdown for users who have a heavy workload.
The 16-inch MacBook Pro will no doubt blow your mind if you're looking for a fast, reliable laptop. Its many features mean that you will have a device that will do everything you need and more. And because you know the quality of Apple devices, you can expect this newly released 16-inch MacBook Pro to be there for you for many years to come.