watchOS Release Rumours
Are you an Apple Watch fan? Of course, more powerful hardware comes out with a new Apple Watch release, and that's always exciting. However, some of the best updates often come with watch OS free updates. If you are a fan of getting the newest updates, you might already know that Apple is set to launch the newest software update for the Apple Watch pretty soon. Of course you will want to snap up the newest update when it's released, so read on to find out what's new with the release of the watchOS 6.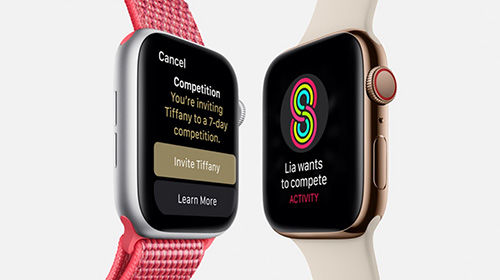 Release date for watchOS 6
The release date for watchOS 6 is set to be announced at the upcoming WWDC in June of 2019. A few days following this will be a pre-release beta test version of the newest watchOS that will be just available for developers. After it has gone through various tweaks and when Apple feels that it is ready, it will be available for the public to start downloading, likely in September 2019. Although this hasn't been confirmed, this is the usual pattern Apple follows.
What watches will get the update
The watchOS 6 is set to be available for both Series 3 and Series 4 Apple watches. The Series 5 watch is set to be released at the same time and is likely to have the OS 6 pre-installed. As for older models of Apple watches, things are not as sure. If older watches are able to be compatible, they may be able to have the update as well. It's likely that the Series 1 will not be able to handle the update. It can't even run watchOS 5. So if you have one of these devices you might just want to update to the Series 5 to be able to enjoy the newest OS update.
New features in the update
This is the part everyone wants to know. What new features are going to be available? It's too early to know every feature that might possibly be available in the newest OS update, but there are some of them.

Multi-user competitions
Currently, competitions are limited to two users. This update will allow more than two users for competitions. For users who love competition, this update will be welcomed as it adds another level of challenge. This might mean that some changes will have to happen for the score-keeping component, but it's nothing that Apple can't handle.
Possibility: Face ID
While this feature isn't for sure, Face ID might be one of the features in the newest OS even though it might be kind of a long shot. It's been rumoured consistently that upcoming Apple watch models will have a FaceTime camera. This could possibly work, but it wouldn't be without some possible difficulties on the part of Apple.
Sleep tracking
Apple is not a company that likes to be left behind with technology trends. But up until now, that's exactly what has been happening with the lack of sleep tracking ability that is common with other fitness trackers. A sleep tracker monitors the movement of users while they sleep. It provides stats and analysis for users when they wake up. This has been missing from the Apple Watch.
It's recently been rumoured that the newest watch OS will have this feature available. What has prevented this feature being an option before was a shorter battery life of the Apple Watch. It usually requirs nightly charging. However, with a little planning ahead, Apple Watch users might be able to use this feature if they charge their watch before going to bed. Apple Watch charges quickly, so a quick charge means that users can get their watch ready to use to monitor their sleep.
When Apple does release the OS 6 update, users are sure to be surprised at the way the people at Apple work hard to meet the needs and wants of their consumers. We are all likely to find that Apple has come up with solutions to problems we didn't even realize we had. And with Apple, it's done in such a way as to make us wonder why we never thought of those solutions ourselves.