When you buy a previously owned iMac, your money goes further. As soon as the computer leaves retailer it loses value but macs that are few years old can still be great values and powerful machines
Refurbished iMac Buying Tips
In today's world where everything seems too expensive for consumers looking at purchasing new electronics or technologies there is one option left - buying refurbished products. Buying used devices has become increasingly popular because people want to save some cash.
Whether you're looking for a used iMac or refurbished iMacs models, there is an enormous market out there and it's easy enough to find one. You can buy these computers directly from private owners who have them and take the risk without warranty or guarantee of quality, alternatively. Get yourself a certified refurbished item from Tech.trade with a 1-year warranty or extended 3-year warranty option. Tech.trade has a 5-star Trustpilot rating so you can be sure that your iMac is fully backed up with technical support and quality components.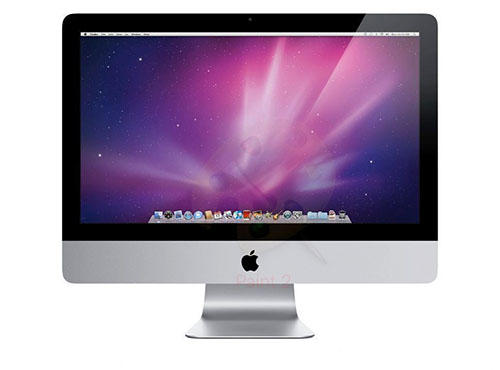 How much should you pay for a used iMac?
There are many factors that go into this decision, including when the computer was manufactured and what type of software is installed on it in line with its age. For example, if your goal is to use this as an educational tool then paying more might be worth it because schools often require students have specific software packages available at all times in order learn properly; however, someone looking solely from personal usage would likely choose lower price point computers since they can upgrade later without issue or risk associated with owning newer technology. Anyone who uses design programs should opt for a powerful later iMac like a 5K or 4K option with high screen resolution and powerful processor and higher RAM. For a high spec machine that can handle anything that will be thrown at it you I would consider spending from £1000-£1500
How old?
The general rule of thumb is to not purchase a used Mac at more than three years old, because Apple tends support their computers for about six. In addition, keep in mind that as Intel processors are phased out and replaced with an internally generated chip made specifically by Apple called "Silicon M1," your older models may start experiencing obsolescence sooner than expected- so only buy new if you plan on keeping it longer. Older models can be great for students, children, and basic jobs. Your iMac won't be useless after 6 years as Apple create great quality products that keep running for years and years.
Get the iMac's spec
You should always ask for a detailed description of the computer before making your purchase if you took the risk of buying from a private buyer. The easiest way to do this and find out all important specs at once—including when it was made available--is by requesting an image of "About This Mac" screen found in most Apple products as the seller to send a screen shot of this screen. Of course if your buying from a trusted refurbished iMac ecommerce store like Tech.Trade then the full spec and warranty details are in the product description. Details like processor, ram, storage (HDD) are crucial factors for you to consider inline with your software apps and usage of your iMac.
Make sure there isn't a Firmware password
If you are buying from a private seller then you really need to confirm that the iMac hasn't got a firmware password on it. If there is a firmware password this will prevent you from being able to back up your iMac through the USB port or being able to boot from the USB port. This is very a very important factor and could render your iMac effectively useless. Of course, you could always opt to buy from a legitimate ecommerce store that would have checked this aspect during the refurbishment process.