Are you a PS4 lover? You probably think you know everything there is to know about this console. However, I'm pretty sure you will find some gems in this brief article that you didn't know. Check out our list of the top 7 features of the PS4.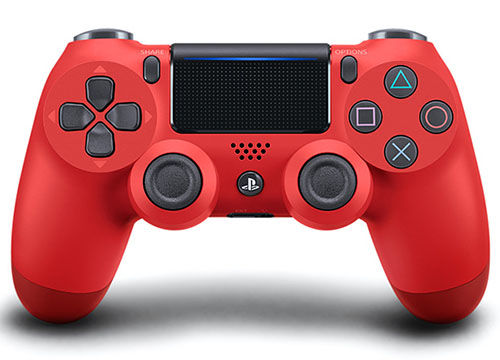 Game Boost
Did you know that there is such a thing as boosting gameplay? Well, now you do. If you have a PS4, you can use "Boost Mode" on your system to help enhance older games which might not necessarily have been created for the console in its current configuration. This can help to increase frame rates and clock speeds. Doing game boost can result in smoother gameplay for some older games. You might think that this is amazing and want to do it for all your games. However, it can make some gameplay worse. If you notice an adverse effect on gameplay, be sure to turn this feature off. Before you turn it on you can always check to see if your game is supported by game boost.
You can dim the controller light
You know how it can be super distracting to see the light from your controller if you're playing in a darkened room? Well, you can't turn it off, but you can make it less intense. Go into your settings and choose devices, and then controllers. Pick your desired setting and you'll be on your way to a less bright light on your controller. And while we're talking about lighting, did you realize that the light's color corresponds to different players? Blue is player one and red is player two. If you have four controllers then green is player three and pink is for the fourth player.
There are patch notes for most games
Now this is really one of the features that most players probably don't know. There are notes about patches for games. You can select a game's update history to see the patch notes that a game has. If you don't see an option for update history, it means your game hasn't been patched at the time you checked it, but it's always a possibility later.
Save money by using old gear
Of course, the fine folks at Sony would love for you to think that you have to buy brand new gear for your PS4. However, some things you have lying around can be used. For example, if you have a microphone that is a USB, you can use it in gameplay. You might even be able to use an old PS2 or PS3 mic. Check your gear to see if it works. You might be pleasantly surprised.
You can turn off messaging
If you are going to be playing online, there's always a chance that someone will try to send you a message. You might not want this to happen to your child who sometimes plays online, so you can turn this feature off under the options menu. Go to Privacy Settings and adjust your settings as desired.
It's possible to increase storage
You know how much of a pain it is when your PS4 starts to fill up with games and it starts to run low on storage. You have to think about which games you think you really want and uninstall others from the hard drive, right? Well, there is another way. You can use an external hard drive and the PS4 system should tell you how to do this once you plug it in. The storage must be USB 3.0 and it has to be between 250GB and 8TB. It's a quick, easy fix!
You can name your device
This tip is not really one that will matter to everyone, but some might want to use it. You can give your PS4 a name. Go to settings, then system, and system information. Here you can give your device a name. Some might find this feature neat, and others might skip it altogether. But now you know.
If you learned something new about your PlayStation 4 that you didn't know before, you can bet your friends will learn something new too. Share this article with them, because sharing is caring!