Unknown Tips of Using MacBook
You may think you know everything about your MacBook, but more than likely, there are some features that you may have missed. Sure, you know all about Siri, Apple Watch, and Auto Unlock, but there are several other features worth knowing about that may go unnoticed by even the most savvy users of the macOS Sierra- the OS that just recently made its debut on MacBook. Here are just a few of the features that are often overlooked in the MacBook Sierra OS. And don't even think about skipping this article. There are some feature here that will make your experience so much better you'll wonder how you ever did without them.
Less Alerts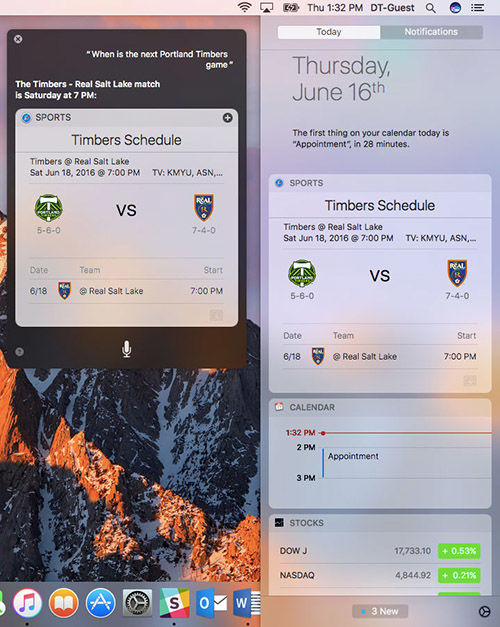 Let's start with one of the features you may not have even noticed, but I'm sure you'll know exactly what I mean once you read about it here. You know the moment when an alert would come in to you when you had some Apple devices synced together in the past? Every device you had would get the notice, which was annoying and redundant. That won't happen with the new Sierra OS. Now, you will just get the alert on whatever device you are using instead seeing the same notice over and over again on your connected devices.
You Choose Read Receipts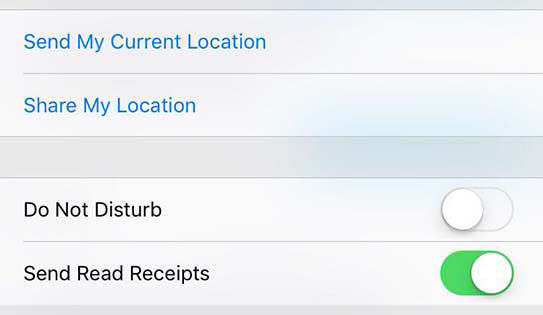 You know how you get read receipts for every conversation whether you want to or not? Now, you don't have to do that. You can toggle on or off for read receipts on each conversation. Simply click on the details link on the top right corner. You will see information about the person you're chatting with and underneath that you'll see a checkbox where you can select to send read receipts.
Apple Mail Inbox Filter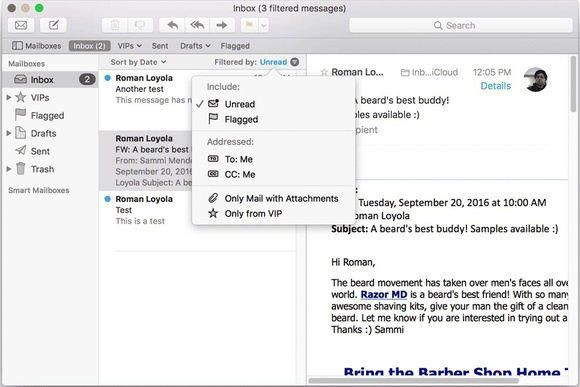 There is now an icon in your mailbox that you can use to filter your email, but only if you are not in classic view! Go to your email and click on the icon that has a circle with an upside triangle and lines. Next, click "Filtered by". You can click on the text in blue to make adjustments to the filter.
Share Notes with others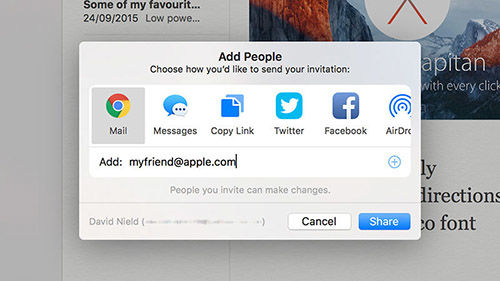 You can now share your notes with others and allow them to have input. With this new feature, you choose who to invite and can also give them permission to edit the note. When you invite someone, your invite is sent via Twitter, email, or Facebook. To send an invite to a note, simply click on the Share button on the right corner of the Notes app. Next, click "Add people to this note."
Added Dictionaries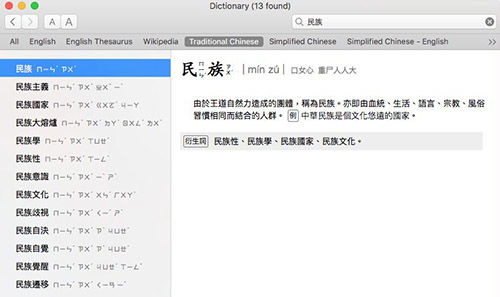 The new Dictionary app has added dictionaries which you can find in the in the preferences. The new dictionaries have traditional Chinese, Italian-English bilingual, Danish, and Dutch-English. This is a feature that many Apple users will be happy to have.
Miscellaneous Updates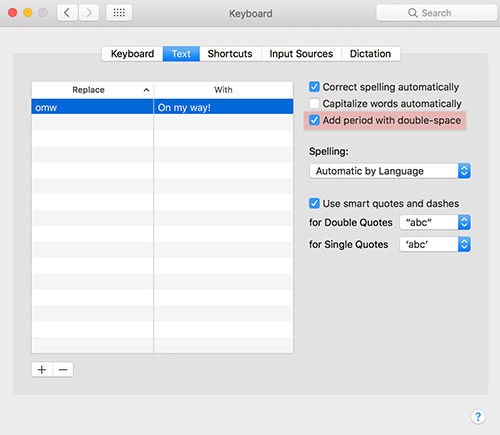 There are several other miscellaneous updates in the Sierra OS that users may enjoy. For one thing, autocorrect is improved. Now, it is better at learning proper nouns as well as non-dictionary terms. Another update is right to left support for Hebrew and Arabic as well as a search improvements.
These are a few of the updates that are commonly missed. You are sure to have found some exciting updates of your own. Now you can use the updates found in this article, coupled with the ones you have found to make your experience with Apple even better than before.