Are you considering buying your very first Mac? Congratulations! You are about to fall in love with a computer that is beloved by people around the world. If you want to save some money when buying your first Mac you should get one that is used. But don't just buy any used Mac. Read on to find out some things you should be cautious about before you spend your money on a used Mac.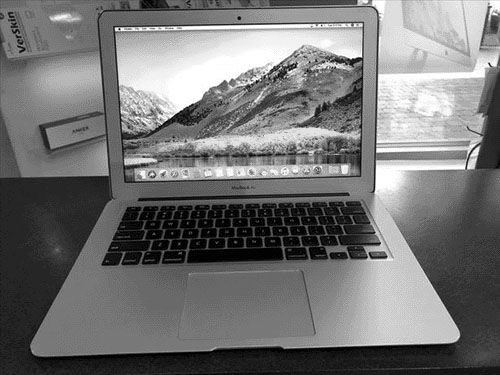 The first and most obvious thing you want to check for is physical damages. If you see any damages to the outside, even if they are small, you can either use that as a bargaining chip or you can abandon that device in favor of one that hasn't been handled quite as roughly. While you are examining the Mac for damage, check the screws. If any of them are loose, that could be a sign that it was serviced by a non-authorized repair service. That's not something you should trust to just anyone.
Another thing you want to check is the age of the Mac. You don't want a Mac that is too outdated to receive updates to the operating system, even if it is in good condition. You can check the age of your Mac by looking at the serial number. Go to the Apple website and input the serial number to find out more information about its age.
Yet another thing you should do when purchasing a used Mac is turn it on. Don't ever trust that because a Mac looks good on the outside that it must be pretty good on the inside. You want to load it all the way up to the desktop picture. If the macOS is not currently installed, you can use a bootable drive to check things out. But you should definitely turn it on!
You should also make sure that you disable the firmware password of your potential new Mac before you make it yours. It can be a real pain to deal with this later. The bad news is that if the previous owner set up a firmware password, you won't be able to set up your Mac from the USB drive. When you are first booting up a Mac and you hear the starting chime, hold down the Option/Alt key. If it asks for the firmware password and the owner doesn't know it- walk away. That's not your new Mac.
If you're inspecting a Mac, you definitely want to spend some time looking over the screen since that's what you'll spend most of your time looking at. The screen might have some dead pixels. If one or two of these don't bother you, that's totally your choice. But you want to know what you're getting yourself into if there are many more. Some people can ignore a few busted pixels while for others it's a deal breaker. You decide!
This may be one of the most important things to check when you're considering purchasing a used Mac: the keyboard. If your keyboard doesn't work, you might be in a world of trouble. And that is one of the things that potential new owners might forget to test. You can use the macOS built-in Text Edit app to make sure the keyboard is operating properly. Don't just type a few keys. Type every character on the keyboard. It may seem like you don't use a 'z' key very often, but you use it more than you realize and you want it to work if you need it!
The last few things you want to check are the optical drive, which you can do by inserting a DVD or CD to see if it can read it. Another thing you want to check are the ports. Connect your external drive to the USB port to see if they work.
And last but not least, check your camera. This is another thing that potential Mac buyers might neglect during their pre-purchase check-up. You want to run webcam diagnostic to ensure the camera is in optimal operating condition.
If your potential Mac passes all these tests, you're in luck! You can purchase your used Mac! Another option is to buy from TechTrade. All our Macs have been thoroughly tested and are in working condition. You will get a great used Mac at a great price with TechTrade.