Benefits of the MacBook Air
If you are thinking about buying a new MacBook Air, this is the article for you. Let's dive right in, shall we? We'll look at all the things that make a MacBook Air a great little Mac to buy.
The Affordability of the MacBook Air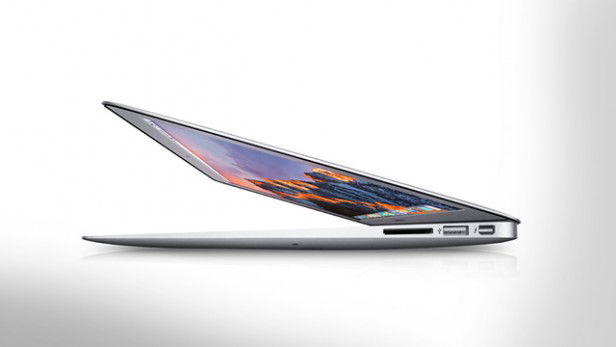 The MacBook Air is a great little laptop to buy if you wan to get yourself an Apple quality product without breaking the bank. This is an affordable line of laptops from Apple and there are two models available, both of which are 13 inches.
There used to be an 11-inch MacBook Air, which you might still be able to find out there somewhere in the refurbished version, but they are no longer manufactured by Apple. Now, both MacBook Air laptops are available in the 13-inch size.
Specifications
The MacBook Air laptops currently in production from Apple have the same 1.8GHz dual-core Core i5 processors as well as 8 gigs of RAM. All of Apple's MacBook Air laptops have Intel HD Graphics 6000 technology.
Apple says that the MacBook Air gets 12 hours of battery life for iTunes movies and wireless web. So, it seems that you can do exactly what you want to do with the MacBook Air. And for the price, you can't beat that.
One of the biggest differences between the two price points in MacBook Air is the amount of storage available. The lesser expensive model going for $999 has 128GB of flash storage, while the higher priced model has 256GB. If you know that you will use a lot of storage, you might want to consider buying the MacBook with double the storage instead of realizing later down the line that you need more storage than you have available on your device. It's not easy to upgrade storage on these laptops.
The MacBook Air is on the budget end of laptops from Apple. Don't expect Retina displays or the ability to easily update storage. That's reserved for the higher priced laptops from Apple. If you want these features, you'll have to spend a little more dough. You want to buy the highest amount of storage that your budget can afford. You can get after-market storage upgrades, but these are not supported by Apple.
How to Stay Connected
With the MacBook Air, it's easy to stay connected. It has built in Wi-Fi to make it easy to connect to a network. There is also built in Bluetooth to wirelessly connect a mouse. You can connect to an ethernet network with a USB ethernet Adapter which you can buy from Apple.
The MacBook Air uses Thunderbolt 2, which is MacBook's connector that will have you connected in no time. There are also two USB 3.0 ports for working devices that use USB 2.0. Those with the FireWire 800 drive need a Thunderbolt-to-FireWire adapter from the Apple Store.
Who Benefits from a MacBook Air?
This laptop is especially for those who are on a tight budget as it comes in at just $999 or $1,199, depending on the amount of storage the user would like to purchase. This laptop is also good for those who are busy and will want the computing power of an Apple without a huge laptop to lug around. The MacBook Air offers more versatility than an iPad, but it's not so big that it's cumbersome to carry around. Plus, the Apple Air boasts up to 12 hours of battery life. Well, at least that is what Apple claims.
The MacBook Air is a pretty good laptop for doing every-day tasks. You can send email, surf the web, and use office applications. It can also be used to edit videos and work on pictures from your Apple devices or any other camera you have.
If you need a specialized laptop, the MacBook Air is not for you. The MacBook Air is more of a general use laptop. If you really want to get into the world of Apple and don't need a specialized laptop, you are probably going to be fine with a MacBook Air. It's a great little laptop that can take care of your daily needs and wants with no problem. Plus, it's an Apple product, so you know that when you buy it, you'll be able to continue using it for many years to come.