Apple released the MacBook Air with the M1 chip and it has been a huge success. Have you tried this device yet? Once you do you will agree that it is a huge success for Apple. You can use the new MacBook Air with the M1 chip in many different ways and it will not let you down. Let's dig right into some of the amazing details about this device.
MacBook Air M1 Chip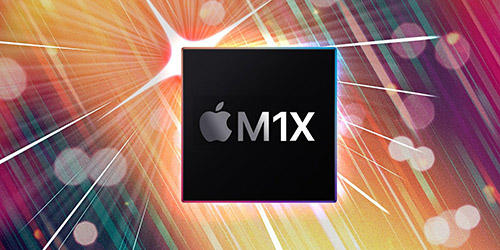 In case you haven't heard, Apple has been working on switching from the Intel chips that they have been using for a long time to developing their own processor. Since this is uncharted territory for Apple, it is a potential to be a huge success or huge failure. A lot of times when chips are transitioned from one to another, there are a lot of kinks to be worked out. Fortunately for Apple, however, the MacBook Air with Apple's M1 chip avoids the pitfalls that most transitions of chips usually fall into.
Similarities in Apple's MacBook Air with the M1 chip
Earlier this year Apple released an Intel based MacBook Air. The MacBook Air using Apple's own M1 chip looks almost identical to the MacBook Air that was released earlier in the year. The wedge-shaped design is the same. The speakers sound is just about the same. Touch ID fingerprint login is the same, an Apple's scissor-switch keyboard is the same. Another thing that's the same that people will be happy about is the price point. It starts at $999 for a model that has 8 gigabytes of RAM with 256GB of storage which is enough for most users. However, something to be aware of is if you are a heavy user that burns through a lot of storage, you may want to spring for the higher priced models because these are not upgradeable later.
Differences in Apple's MacBook Air with the M1 chip
Now, let's move on to some of the differences. One of the differences to the exterior is Apple switched some of the buttons on the function row to buttons people may actually use now. There's a button for spotlight search, dictation, and do not disturb. Other differences are on the inside including a heat spreader instead of a fan. Some might be concerned that this would cause the device to heat up, but don't worry. Even after several hours of use, the machine is not likely to get more than just a little warm. That aluminum heat spreader seems to really do its job.
Here's some good news about the MacBook Air's performance. The MacBook Air with the new M1 chip has some superior performance. You would think that this is a MacBook Pro laptop from the way performs. If you're the type that likes to run multiple apps, this MacBook Air's performance will blow you away. You can run several apps at a time without noticing any change in speed. You can even run apps like Photoshop and Adobe premiere without noticing any lag at all on this device.
You can buy one of the best refurbished MacBooks Air here.
Battery life
Now one of the most important factors when looking at a laptop is the battery life. Apple's claims for the new MacBook Air with the M1 chip is that it could get 18 hours of video playback as well as 15 hours of wireless web. Sounds great, right? The company said that the battery life of this device would be as much as 50% better than the last Air with a battery that isn't any larger than previous batteries. One analyst noted that in his experience he was able to get 8 to 10 hours of work on the new MacBook Air with the M1 chip. That's not as much as Apple claimed, but it's an improvement over the last MacBook Air. At that price point, it's a win for Apple- definitely.
One other thing you might notice about the new MacBook Air with the M1 chip is that it seems to awaken from sleep much faster than before. If you're running any apps before you shut the laptop they start working almost instantaneously when you open it up. That may not be a huge deal, but it's definitely nice that you don't have to wait for those to catch up.
To sum it all up, you will be pleasantly surprised at how amazing the MacBook Air with the M1 chip is. Apple has managed to switch over from reliance on Intel, to being able to use their own chip. They even kept the price at the same point for customers. Will you be giving the new MacBook Air with the M1 chip a try?