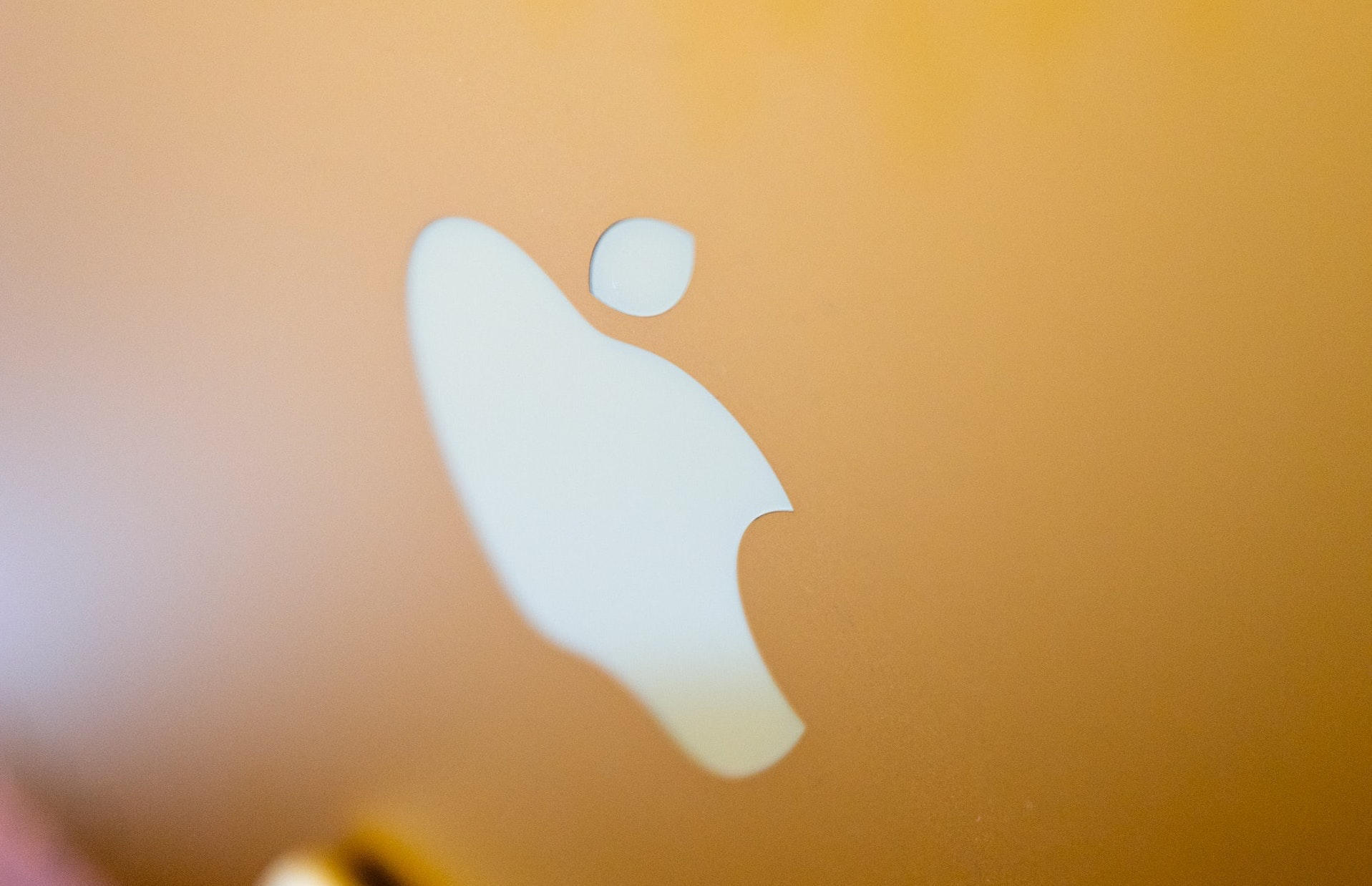 What makes it so desirable? Of course, it's powerful and the brand plays a huge role here, and despite a huge variety of ​​options, people still choose it. Let's find out why.
Why iMac?
All in One Desktop Computer
When you buy an iMac it's not like an ordinary desktop computer. You won't see a computer case standing on the floor with the display, sound speakers and other periphery connected to it. iMac has it all built-in and everything works like a greased machine.
M1 Chip
The most important and the best thing is the M1 chip. The new iMacs with the M1 processor are incredibly thin and yet very powerful. M1 provides faster CPU performance, energy efficiency and lower working temperatures. Which also makes it much quieter than computers based on other processors.
Display
iMacs have always been famous for their displays, and now they are cooler than ever. The new iMac has been given a bigger 24-inch 4.5K Retina display with 11.3 million pixels resolution and a narrower frame. Thanks to P3 wide colour gamut and 500 nits of brightness, this screen is impressively bright and with vivid colours, yet still perfectly balanced.
This new screen also supports True Tone technology, with the ability to automatically adjust colour temperature based on ambient light for a natural viewing experience.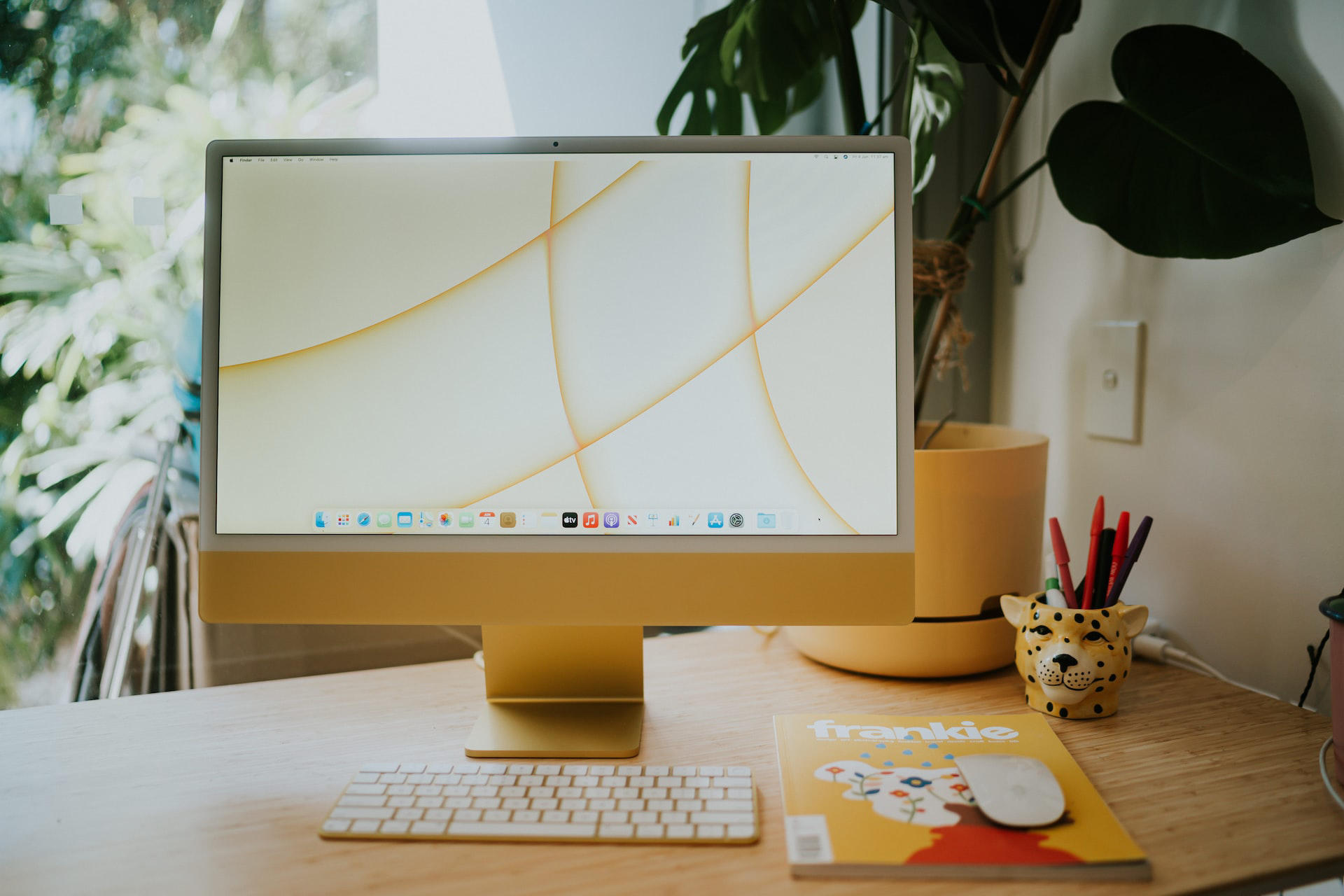 Personalised Accessories
When you buy a new iMac, you get 3 keyboard options:
1. standard;
2. with a Touch ID sensor and
3. with a number pad plus Touch ID — as well as a choice between a mouse and a stand-alone touchpad.
Another great thing is that you don't need additional USB Bluetooth dongles. You just take the mouse out of its box, turn it on, pair it with your computer and it's done. Same thing with the keyboard.
All the accessories are available in 7 colours. However, you cannot mix them. We hope that this will be possible in the future, so that customers could fully customise the design of their setup.
Camera
In a time when many people work remotely, web-cameras have become a lot more important than before. We have zoom calls every day. The iMac has a 1080p FaceTime HD camera that performs extremely well, even in the dark. New cameras have built-in noise reduction, auto exposure and white balance.
And of course you don't need to buy a separate webcam like with an ordinary PC. iMac has it already built-in and ready to work.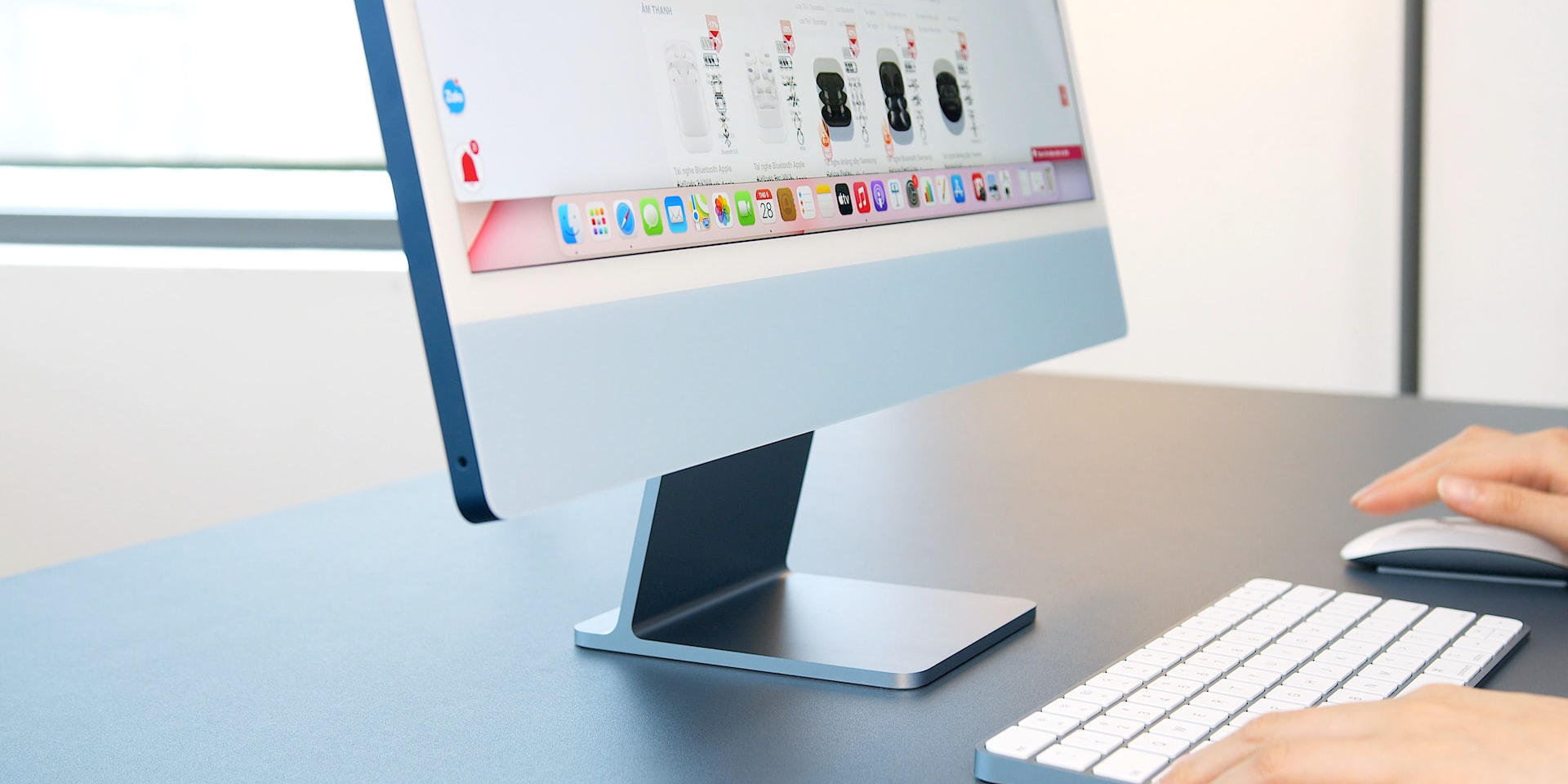 Sound System
The iMac also features the best sound system ever in the Mac device family, with two pairs of woofers placed side by side. These are force-cancelling speakers with woofers firing in opposite directions, providing an outstanding bass response, also reducing unwanted resonance and vibrations. Each pair is equipped with a high-quality tweeter as well. Technically, it can be described as a six-speaker sound system, producing an impressive sound stage with powerful and articulate bass, distinct mids and crystal-clear highs. All of these sound innovations, together with software algorithms, make iMac to support spatial audio when playing videos with Dolby Atmos. You can enjoy movies at home like in a real cinema.
Colours
And, last but not least — colour design. All computers are quite often of boring colours, you might agree. Silver, dark grey or black, you know. Apple released the new iMac in 7 colours: mint green, sunny yellow, orange, red, purple and blue. Conservatives, please don't worry, silver is still available too!
Thus, the computer is no longer just a working machine, it becomes an element of style and even interior design. It transforms the space and customises it to your taste. It provokes some pleasant emotions every time you look at it.
All coloured computers have softer muted shades in front so as not to distract the user from the screen. The back part is highlighted with bolder and more saturated colours.
To make the design complete and perfect, all the accessories are now also coloured — the power adapter (with a magnetic connector, yeah!), mouse, keyboard and even 2-metre-long braided power cable.
In the End
It's your decision what personal computer to buy. What is certain — you will never be disappointed in the iMac because it's so strong, powerful and stylish.
A selection of refurbished iMacs could be found here.