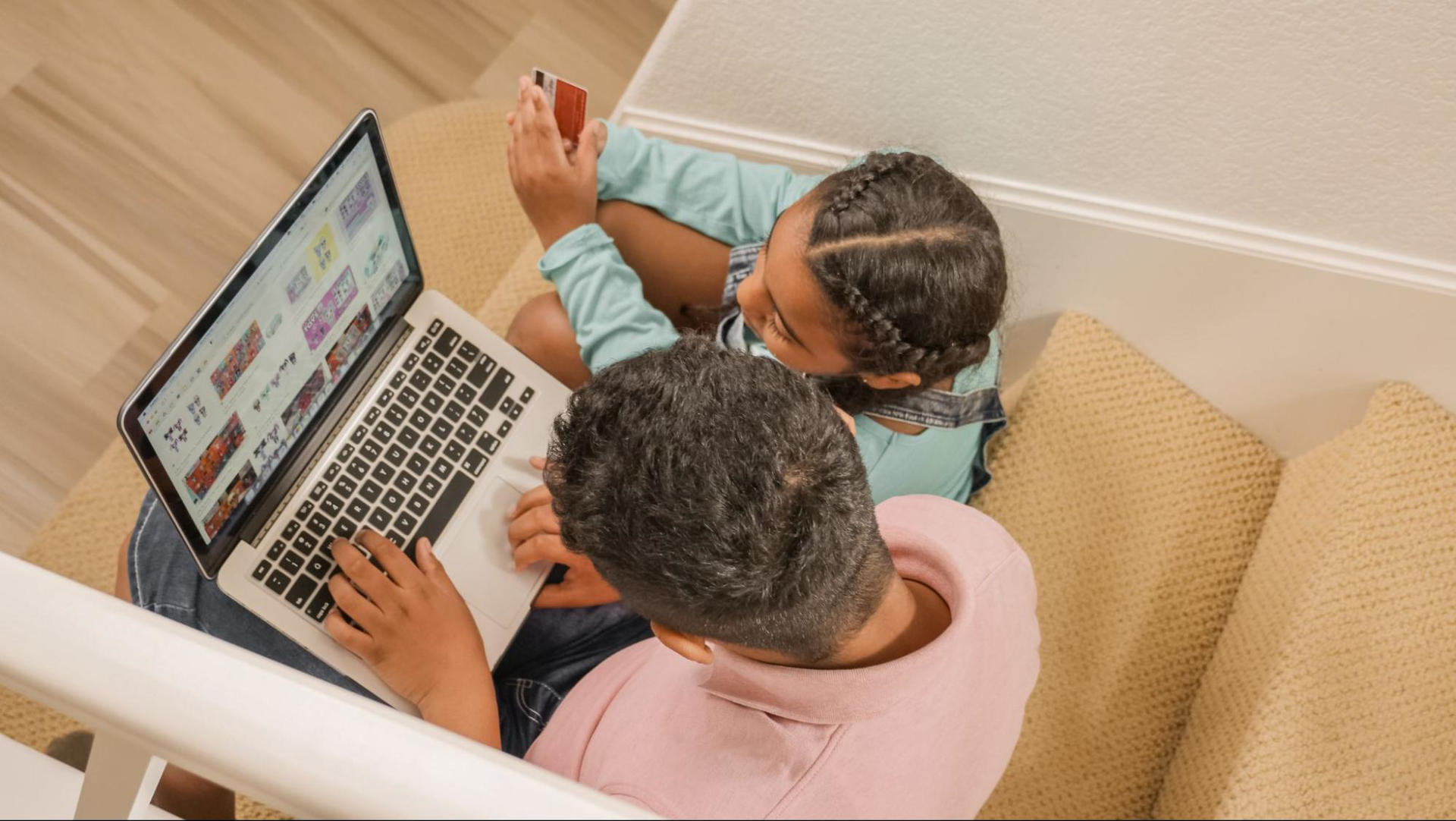 Do you remember your first computer? What an event it was — buying the first laptop. Most likely it was a gift from your parents that you have been waiting for a long time. And now your child is asking to buy him one.
You decide to choose a MacBook for him. But which one is better? Of course, you don't need the most powerful top MacBook. Any Apple laptop made in the last few years will do. It is important for a child that this laptop is suitable for gaming, watching movies, browsing the Internet and doing homework. A refurbished MacBook will handle this. You will get a powerful computer, great cybersecurity, and at the same time a reasonable price. Let's figure out which model to choose.
What are the benefits of MacBooks for kids?
MacBooks are one of the best laptops on the market, they have all the innovative technical features, reliable hardware. They are chosen by adults for work, creativity and entertainment. But there are a few reasons why MacBooks are a great choice for kids too.
Easy to Navigate
Apple computers are good because they have a very intuitive interface. Even kids can easily figure out how to use it. The child can cope with his own tasks, do homework or play.
Durability
MacBooks are made from materials that can withstand significant wear and tear. They don't break after a year or two of use. They are designed to last a long time. But if you are still worried, you can buy a special case.
Cyber Security and Your Child's Safety
With Macbooks, you can be sure about your child's cyber safety. You can set up parental controls anytime. You will choose what your child should have access to. You can completely control his use of the MacBook by disabling certain apps and websites.
In addition, cyber security is Apple's strong side. MacBooks already have a built-in antivirus software that protects your laptop from hackers. You can install an additional antivirus to sleep peacefully so that your kid's laptop is safe.
Factors to consider when choosing a refurbished MacBook for your child
Before buying a MacBook, there are many factors to consider. Do you want to buy new or refurbished? We certainly advise refurbished options. So you can save money when buying and then it will not hurt so much if the child breaks something.
What will it be used for?
Next, you should select a model. Think about what are the main requirements from a laptop. If it's just doing homework, browsing the Internet, watching movies, and chatting with friends, you definitely don't need huge amounts of storage or a super-powerful processor.
But at the same time, if your child is interested in video editing, digital illustration, or he is a gamer, he will need a more powerful computer. All these processes require a large amount of RAM, storage and a strong processor.
For these needs, you should choose a more recent model with a high-powered core processor. Older models may not run all modern software. So, before buying, ask your child what programs he uses, and do a little research. You will see how these programs are compatible with the MacBook model you've chosen.
Based on these considerations, you may need a more modern model. The new generations of MacBooks are more expensive. Have you considered buying a refurbished MacBook? Professionally refurbished laptops are tested by professionals and, depending on their grade, they may not even show signs of wear. You'll get the best Apple quality, a up to one year warranty, and a great return policy in case something doesn't suit you. We all know, everything might happen. Consider all the factors and then dive into our selection of refurbished MacBooks to find a perfect one for your kid.
Tech Trade's Top 3 Refurbished MacBooks for Kids
The best first laptop: Refurbished MacBook Air 13.3" Intel Core i5, 2013
Product Specification
CPU: Intel Core i5
Graphics: Intel HD Graphics 5000
RAM: 4GB to 8GB
Screen: 13.3-inch LED-backlit glossy widescreen display
Storage: 128 GB - 512 GB
Pros:
Good core processor.

Great value refurbished option.

Very lightweight design.
Cons:
Not compatible with all the latest versions of software programs.
Any generation of MacBooks is a great choice for a child. All due to the fact that they are light, compact, and easy to carry. We chose the 2013 model as it's a great option for a first laptop, especially for kids. Your child probably doesn't need top software or a lot of RAM, does he? Then an Intel Core i5 processor is your choice.
Your child will be able to practise working on a laptop, browsing the Internet while perfecting his digital skills. And you get a solid computer at a very pleasant price. It starts at £259 and is great value for money.
Browse our full range of MacBooks for under £400 here.
The long-term investment laptop: Refurbished Apple MacBook Pro 13.3" M2, 2022
Product Specification
CPU: Apple M2 8-Core CPU with 4 performance cores and 4 efficiency cores.
Graphics: 10-Core GPU
RAM: 8 GB - 24 GB unified memory
Screen: 13.3-inch LED-backlit display with IPS Technology.
Storage: 256 GB - 2TB
Pros:
Features Apple's advanced M2 Core Processor.

Compatible with all contemporary software, and more likely to be compatible with updates years into the future

High-performance capabilities mean that this MacBook will stay functional as your child's interests and needs grow and evolve.
Cons:
Higher price point than older models.
Most buyers, when they hear about refurbished computers, expect to see older models. But in fact, you can buy the latest model this way as well. Were you planning to buy your child the latest brand new model to last longer? Then you can save money and opt for a refurbished one without compromising the quality and condition of the computer.
MacBook Pros are perfect for professional and creative use. They were designed for it. Your child may not appreciate its full potential right away, but he probably will in the future. Invest now and you won't have to spend money later. These Macbooks last for years. If your child is interested in activities like illustration, music production, the MacBook Pro can open up a lot of possibilities for him. And the 2022 model will most likely last his entire school life and even longer.
The MacBook for budding gamers: Refurbished MacBook Pro Touch Bar 15.4" Intel Quad Core i7 2016
Product Specification
CPU: Intel Quad Core i7 Processor
Graphics: Intel HD Graphics 530
RAM: 16GB
Screen: 15.4 Inch Retina Display
Storage: 256 GB - 2 TB
Pros:
High storage options, configurable up to 2 TB.

Large screen and excellent graphics with retina display.

Touch bar makes the interface extra intuitive to use.

Fast performance at a discounted price when compared with the cost of new models.
Cons:
It doesn't feature Apple's own core processing unit so may lack compatibility with new software updates.
The MacBook Pro Retina 2016 is a great option for budding gamers that you don't have to break the bank for. Your child will be able to play his favourite games, even those designed for PC, as well as stream his favourite TV shows and watch movies on an excellent display.
£379 and you can buy one on Tech Trade for a super deal saving you around £1000 when compared to brand new MacBooks from Apple retailers.
Affordable refurbished MacBooks and more from Tech Trade
Tech Trade offers a wide range of refurbished MacBooks, each that comes with a minimum of 6 months warranty to provide you with peace of mind.
Refurbished MacBooks for Kids FAQs
Is a refurbished MacBook safe for my child?
All Macbooks have a degree of built-in security and antivirus software. In any case, to make sure that your MacBook will be up to date with all security updates, we recommend choosing models that support macOS Catalina. These are laptops manufactured from 2015 onwards.
How do I make a MacBook child-friendly?
Apple gives you the ability to set up a parental control system on your MacBook, thanks to which you will have admin credentials for this computer. In system preferences, click on parental controls. Then enter your details as admin and enable this function.
Which second-hand MacBook is best for students?
Just like with younger kids, choosing the best MacBook for students depends on their needs and preferences. Soon we will release an article with recommendations for choosing a Tech Trade's top MacBook for a student.