Apple computers are deservedly considered the best on the market. When you need a new laptop, choosing a brand is pretty easy.
But how then to choose a model?
Macbook Pro vs Macbook Air
Apple has two main lines of laptops: Pro and Air. What is the difference? What lifestyle is each one suitable for? Let's figure it out.
Comparing these laptops is tough, but it is necessary to do this, since their target audience is very different. Each MacBook has its own strengths, and you just need to choose the one that suits your lifestyle.
Every line has multiple models and variations. The entry-level for both of them are MacBook Pro M1 and MacBook Air M1, both released in 2020. So let's compare them in detail.
Although there are much newer releases both these laptops still deliver great performance thanks to the M1 chip.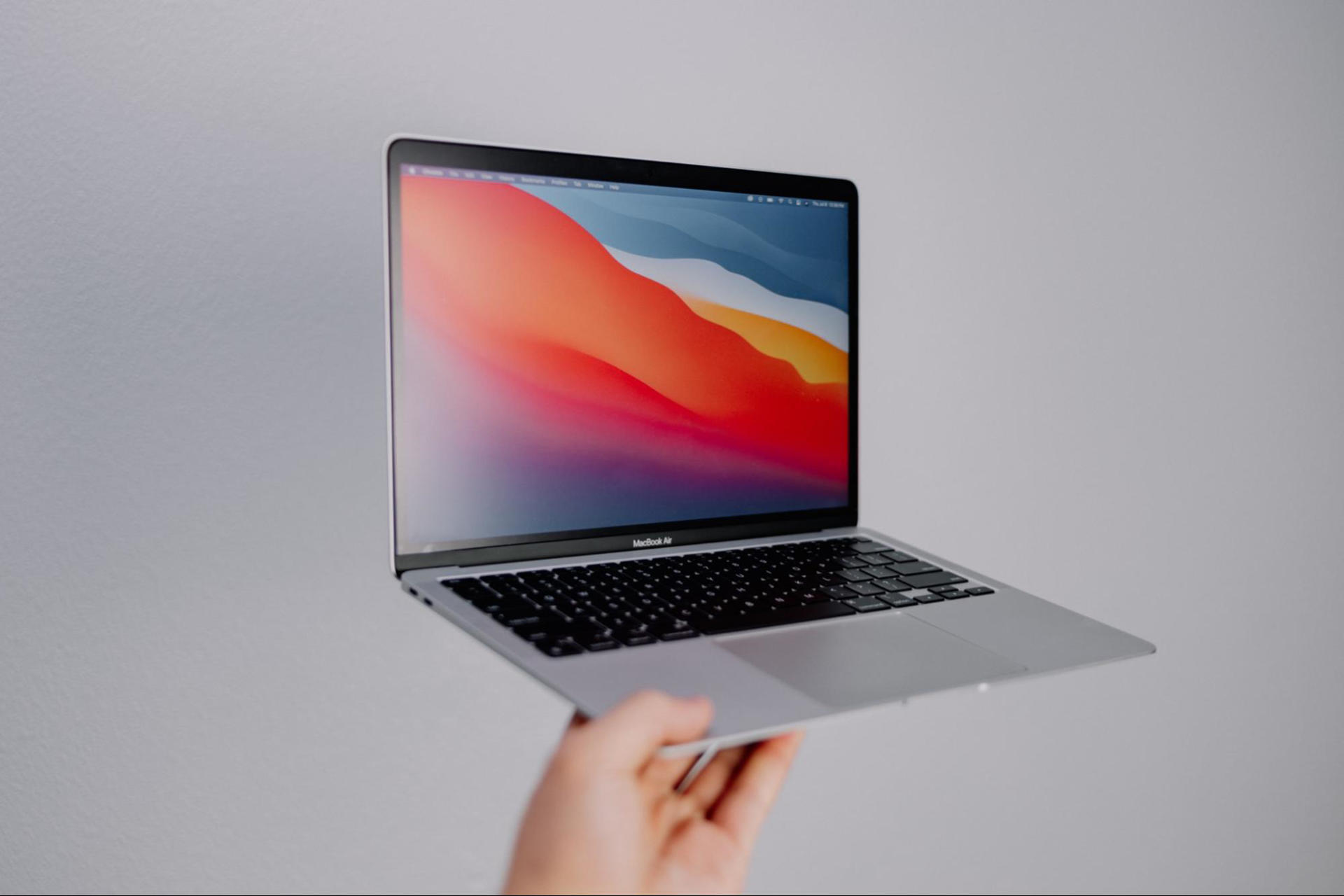 Display
Let's compare two of them with a 13-inch display. Speaking of which, the displays are both Retina ones. LED-backlit with IPS technology, 2569 by 1600 pixels, wide colour, true tone technology. Both of them are sharp and colourful, although according to some tests out there Pro seems to be a bit brighter.
But if the display is a major thing to consider, look at the 2021 14- or 16-inch MacBook Pro. It went even further and took the display to the next level with their Liquid Retina XDR innovation. It offers mini-LED technology for better colours and contrast as well as 120Hz ProMotion for smoother performance.
CPU & GPU
Apple Silicon M1 Pro and M1 Max chips in 2021 MacBook Pro models are simply outstanding. M1 Max has up to 32-core GPU and 10-core CPU. Consider buying one of these if graphic performance is what you're looking for.
The 2020 Macbook Pro M1 and 2020 MacBook Air M1 models have similar specifications. The CPU is 8-core, only the GPU differs — 7-core for MacBook Air and 8-core for MacBook Pro. Storage and unified memory are equal, but there are differences in battery life.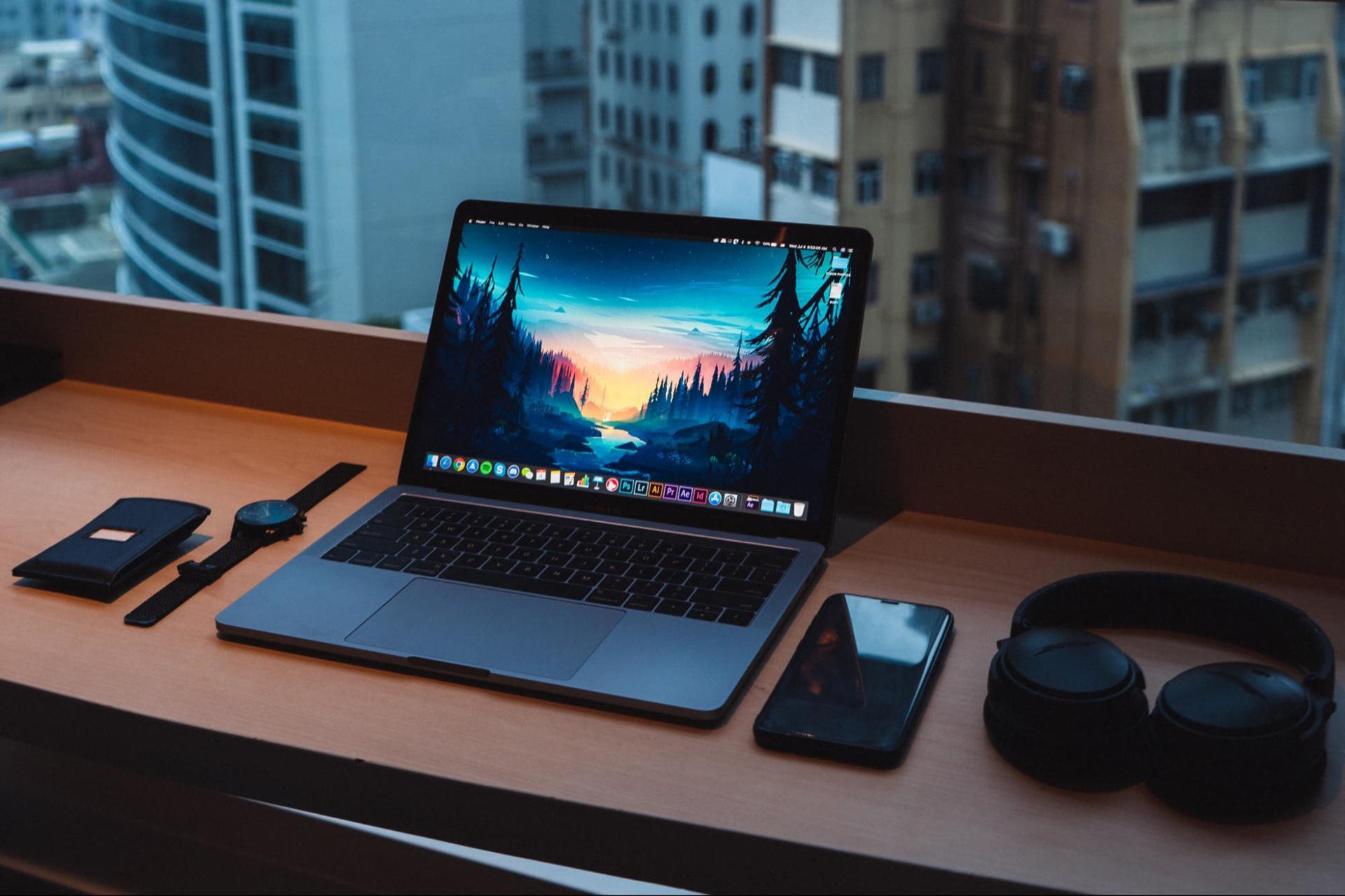 Battery Life
The 2020 MacBook Pro will work two hours longer than the 2020 MacBook Air — 20 hours instead of 18 thanks to a 58.2-watt-hour (instead of 49.9) lithium-polymer battery. Also MacBook Pro has 61W USB-C Power Adapter and MacBook Air — 30W one.
The 2021 MacBook Pro went even further — it can work up to 21 hours and it has an integrated 100-watt-hour battery with 140W USB-C Power Adapter. So it works way longer and gets charged faster.
Keyboard
The 2020 MacBook Air only has Touch ID, while 2020 MacBook Pro has both, Touch ID AND Touch Bar. The MacBook Air keyboard has 12 function keys while the MacBook Pro doesn't need them because they are already included in the Touch Bar functions. However it seems like Apple didn't quite like the idea of the Touch Bar so they ditched it in later versions of MacBook Pro.
Design
Both MacBook Pro and MacBook Air share aluminium shells and come in Silver and Space Grey colours. The 2020 MacBook Air M1 also has a Gold colour option, which looks stunning. The 2022 MacBook Air M2 comes in Midnight and Starlight colours. MacBook Pro is only produced in two colours, so if you are looking for something fancy and more interesting design-wise, MacBook Air is your winner.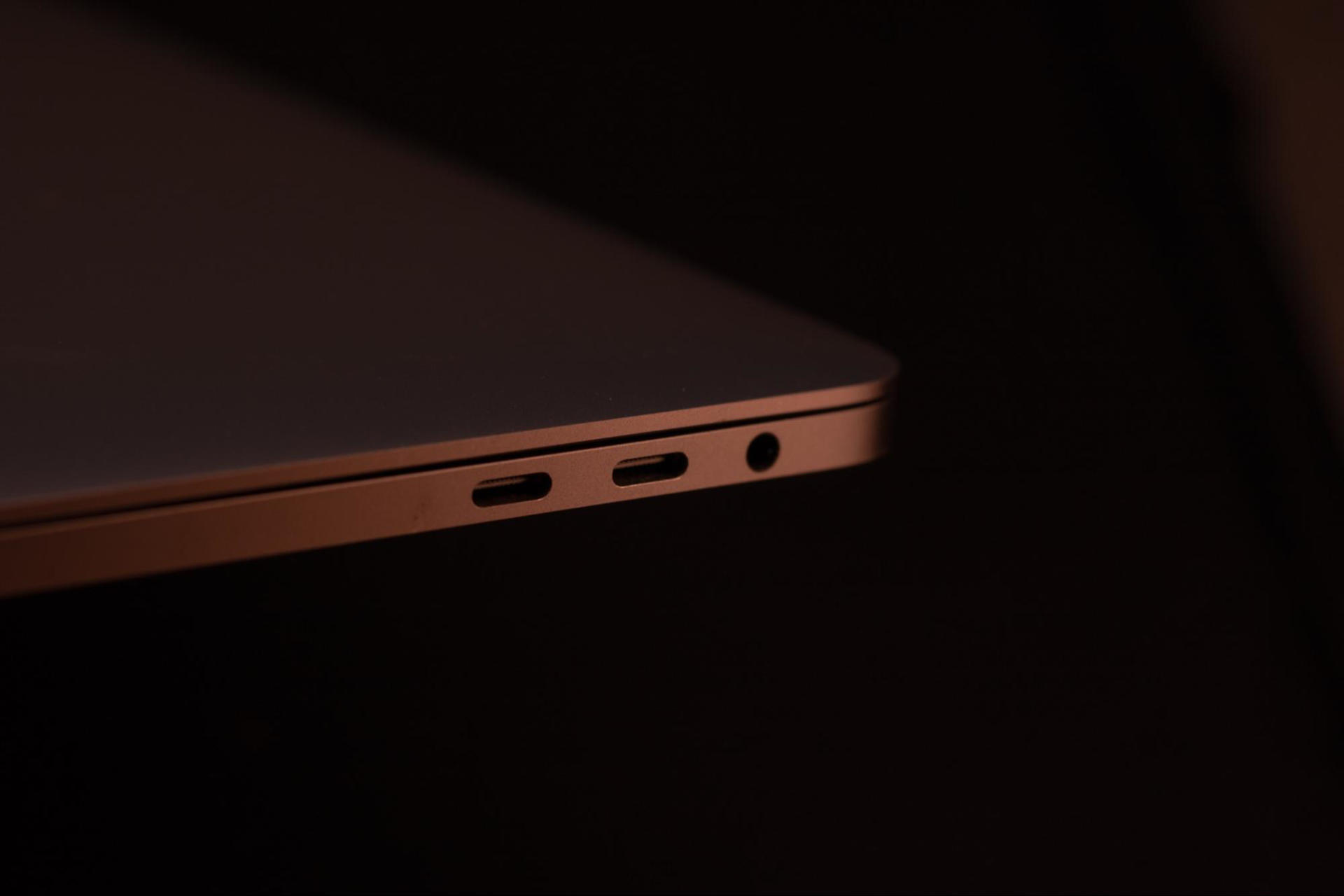 Size
So why is MacBook Air called so? Because of its size. The 2020 MacBook Air has a tapered-wedge design — it's only 0.16 inches high in its thinnest part and 0.63 inches in the thickest (it's 0.41–1.61 cm), when the 2020 MacBook Pro is flat and has the same height around the perimeter — 0.61 inches (1.56 cm). The 2022 MacBook Air M2 ditched the tapered design though and looks more like MacBook Pro now.
The width of 2020 models is the same — 11.97 inches (30.41 cm), but MacBook Air is lighter — 2.8 pounds (1.29 kg) instead of 3 (1.4 kg).
MacBook Air wins in portability. If you're planning to carry your laptop everyday with you and its weight and size matters, every pound should be considered.
Audio
What about the audio? The 2020 MacBook Pro has stereo speakers with high dynamic range compared to more standard stereo speakers in 2020 MacBook Air. Next thing, when MacBook Air has a three-mic array with directional beamforming, MacBook Pro has studio-quality three-mic array with high signal-to-noise ratio and directional beamforming.
No need to say that the 2021 MacBook Pro has to offer something completely mind blowing in this area. It has a high-fidelity six-speaker sound system with force-cancelling woofers. Now you get more bass along with an octave lower sound. Can you imagine it?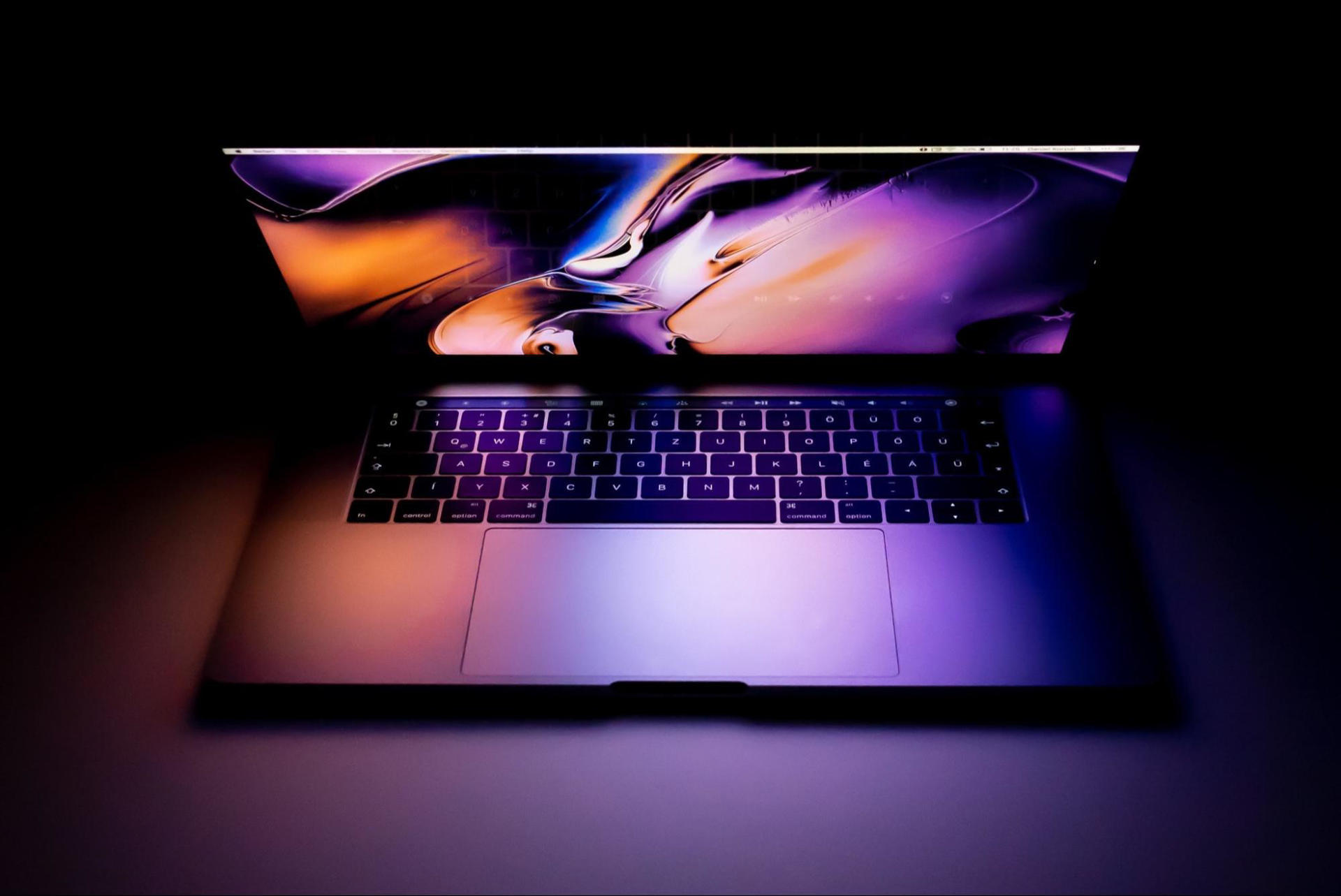 Storage
If the decisive argument for you is storage, then the 2021 MacBook Pro is The One for you. Only this laptop has 4TB and 8TB options.
2020 MacBook Pro and MacBook Air both have range from 256GB to 2TB to choose from.
Price and Value
In terms of price-quality ratio between 2020 13-inch MacBooks, MacBook Air wins. Its initial price is lower than that of the MacBook Pro, and it doesn't lag behind it in terms of performance too much. The only significant advantage of a MacBook Pro seems to be longer battery life.  
The 2021 14- and 16-inch MacBook Pro is considerably more expensive but you get A LOT for this money. It's faster, stronger, it's gorgeous in every detail. If money is not an object, you will enjoy every minute of using it. You will get mind-blowing performance with M1 Pro and M1 Max chips, amazing displays, multiple extension ports, and outstanding battery life. If you're looking to upgrade your primary workstation, consider choosing this one.
You can check some refurbished MacBooks options, if you wish.