Refurbished iMac – technical info
The iMac is Apple Inc.'s desktop computer. This range debuted in 1998, and has changed throughout the years going through six distinctly different forms. It has gone from being egg shaped to being enclosed in a colourful plastic case to its present design, the seventh major revision: a sleek, thin, rectangular screen with a retina display.
As the years have progressed, the iMac has gained more storage and a better display. The newest revision of the iMac features a screen with a Retina 5K display as well as a new processor, IO, graphics chip, and some new options for storage.
Since January 2006, Apple has designed and manufactured their iMac desktop computer. The computer has changed throughout the years to make improvements on both the hardware and software configurations. Storage has increased from the earliest days, speed, and the display is now much better, along with other improvements.
Mid-year of 2015, a 27-inch iMac 5K model, thought of as a budget computer, was released. This model has lower specifications than the previous year's iMac. There was also a 4K model released later in the year. They included Broadwell processors and rechargeable and wireless peripherals.
In 2017, both the 21.5 and 27-inch iMacs were given an update with Kaby Lake Processors, Bluetooth, and Thunderbolt 3 ports.
Another refresh to the iMac came in 2019. This time, the devices received Coffee Lake processors, speedier memory, and an upgrade in the graphics capability.
In August 2020, the 27-inch iMac received Comet Lake processors, their T2 security chip, Bluetooth 5, better speakers, and improved microphones. There are also other upgradable options available for consumers to choose from.
In 2021, Apple removed the 512 GB and 1 TB SSD configuration from their 21.5-inch iMac. In 2021, the 21.5-inch iMac with 4K Retina display was discontinued by Apple after they announced their silicon-based iMac.
Why it is a good idea to buy a refurbished iMac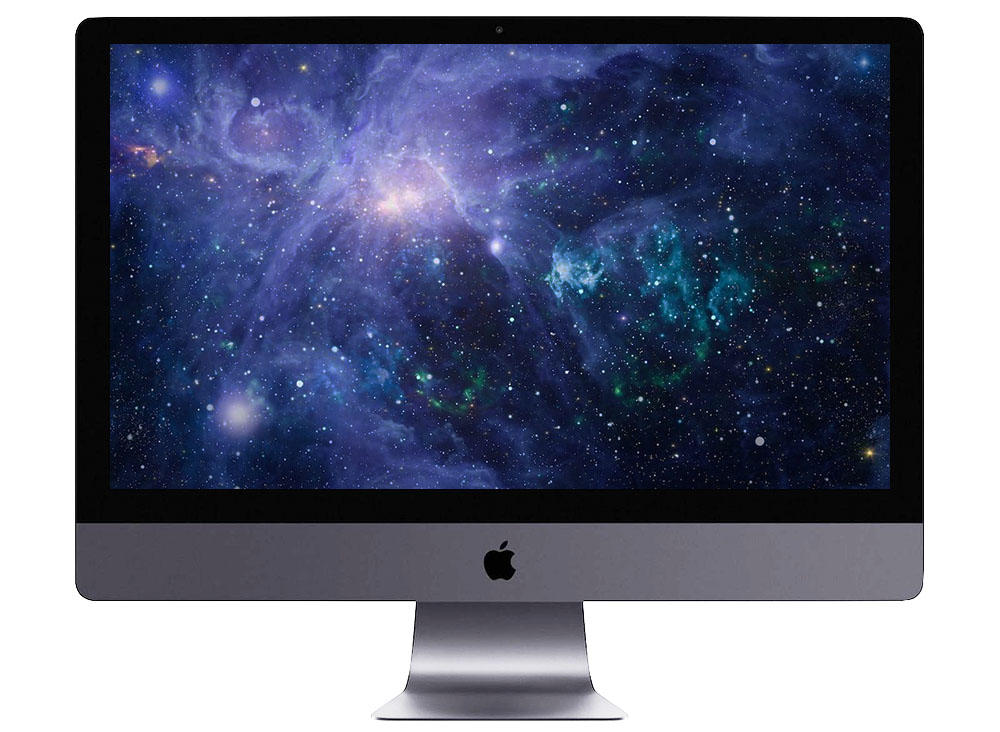 The iMac is a truly iconic machine. Many people who buy Apple's desktop computer, the iMac, say that it is the best, most reliable computer that they have ever owned. iMacs are known to last for years. This means that when you buy an iMac, you can expect to have it for a long time. For this benefit, iMacs cost more than other brands. The best way to enjoy all the benefits of owning an iMac without having to spend what it costs to get a new device is to buy refurbished.
Benefits of buying a refurbished iMac:
The iMac has been tested and returned to like new condition
Comes with a warranty for any defects encountered
Save money getting a like new product
As listed above, the benefits of buying a refurbished iMac are many. Although the product is used, its defect has been fixed, and it has been returned to like new condition in the factory. In the rare event that there are any issues with the iMac once purchased, there is a warranty. This all means that you will be spending less money and getting a product that would cost much more if you were to buy it brand new from the Apple store.
New vs. refurbished iMac
To enjoy the feeling of getting a new iMac, you will have to pay. The popular desktop computer from Apple commands a high fee when purchased brand new. You will get to enjoy the feeling of taking the product out of the box and unwrapping it, knowing that you are the only person who will have used it. However, if it doesn't bother you that your product has been preowned, you can benefit by saving some major cash.
If you want to have the benefit of owning a like new Apple iMac without spending a lot, a refurbished iMac model might be just what you are looking for.
Recent Articles about Refurbished iMac
How to Improve Multitasking with an iMac Ram Upgrade Monday, 6 December 2021
Details About the New Pro iMac Wednesday, 15 September 2021
How to Buy a Refurbished iMacSunday, 13 June 2021
2020 Updates for 27-inch iMacThursday, 17 September 2020